About
Dealer Pay is a dealer focused and proven payment acceptance provider. We customize solutions for each area of your dealership to improve processing efficiency, payment security and customer retention. Our 20 years of experience and industry knowledge allows us to stay price competitive while providing innovative and user-friendly solutions while maintaining excellent service and support.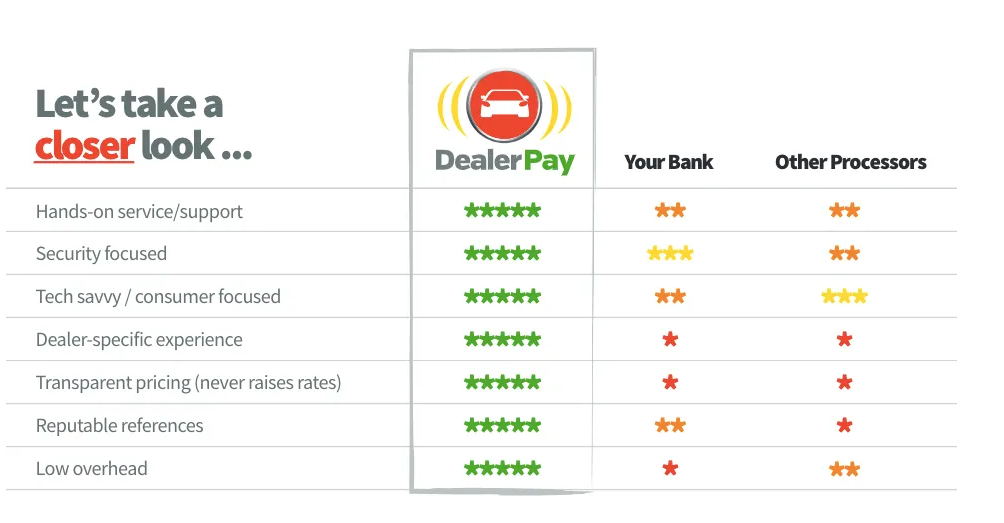 FREE COST/SERVICE ANALYSIS
Let us wow you with our unmatched pricing and customized dealer solutions.
Overall Performance
DealershipNews.com Score: 9.7 /10
How Likely Would You Be To Recommend
10
Services
Testimonials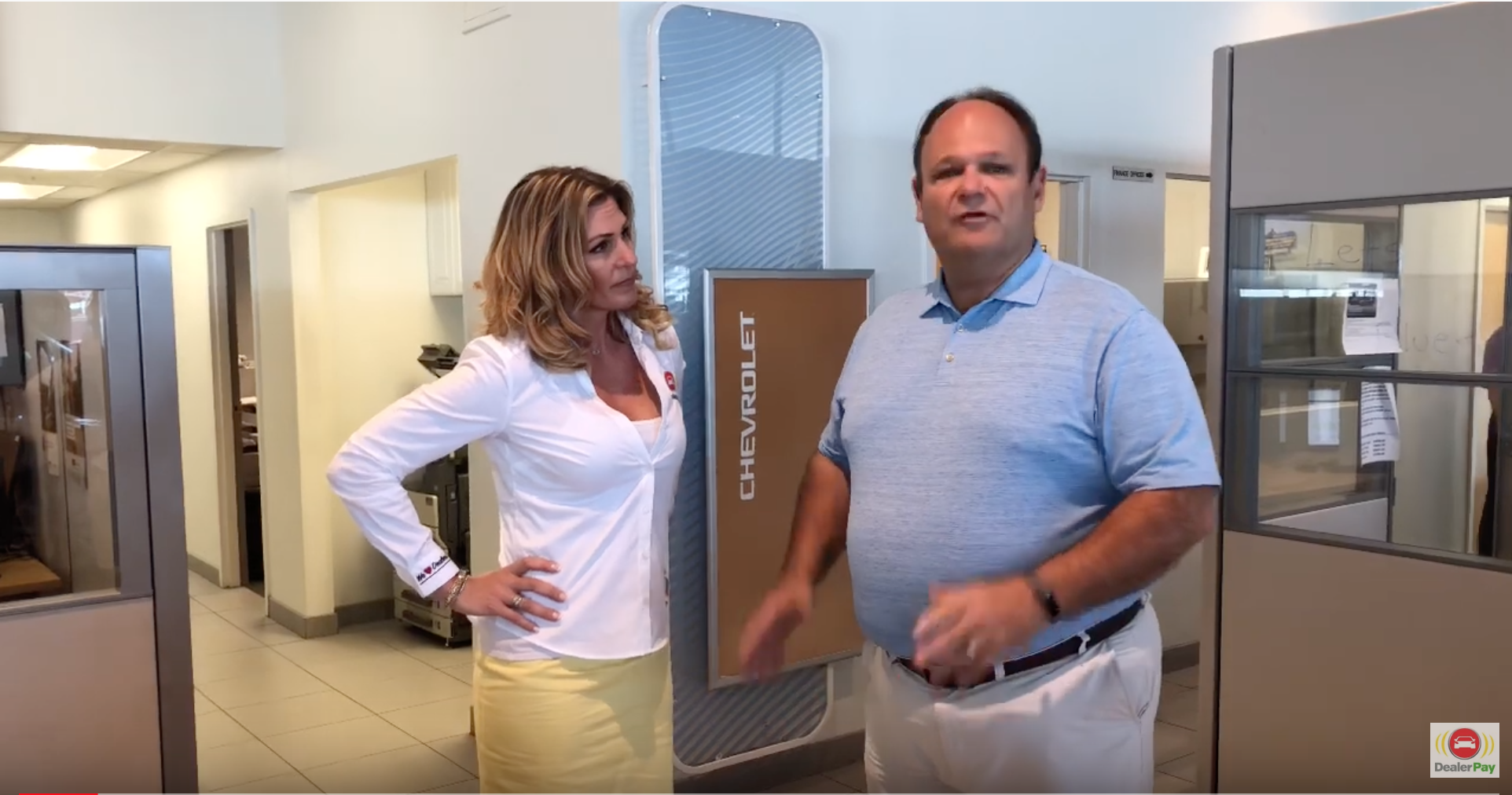 Bommarito Automotive Group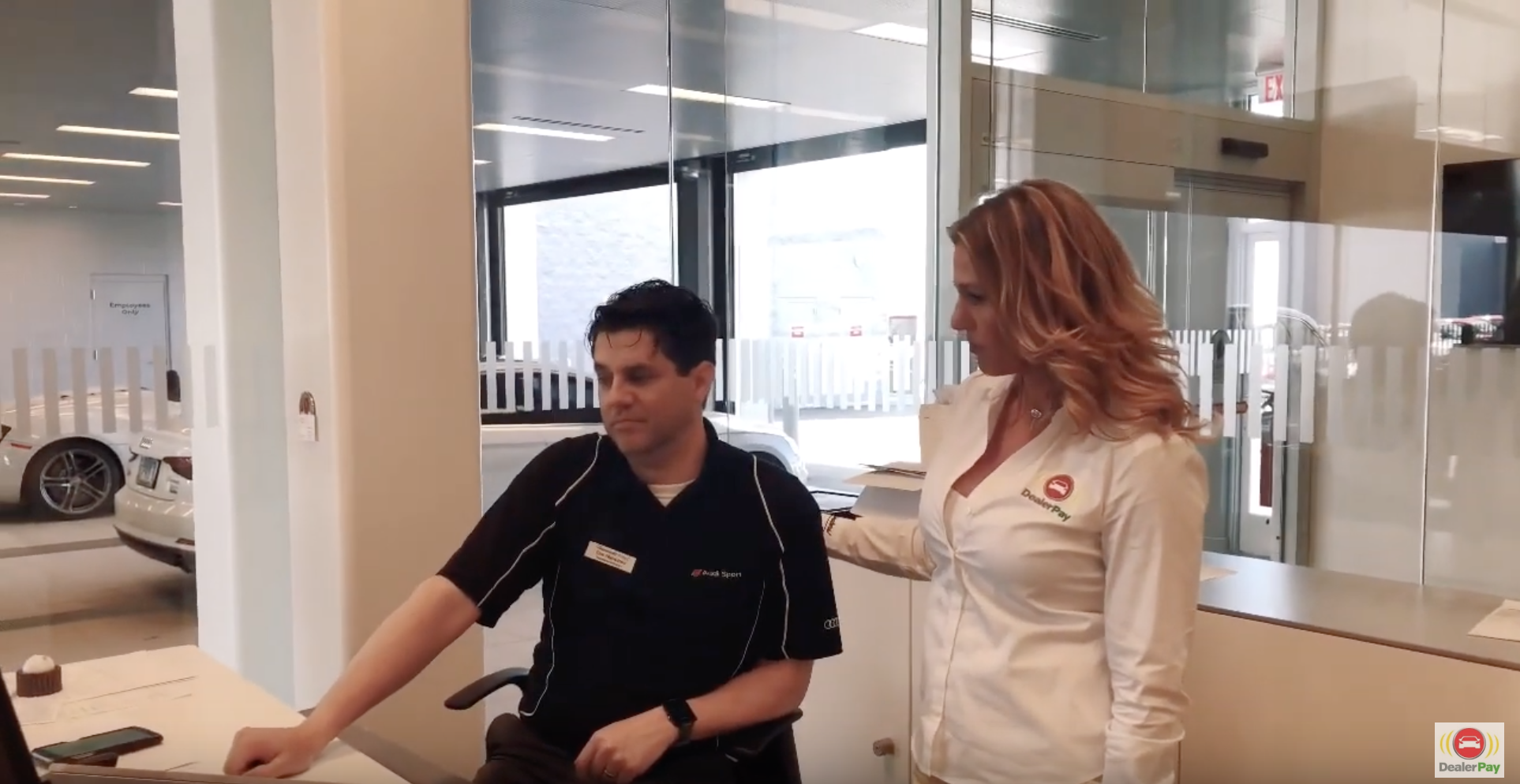 " We are so pleased with Dealer Pay's service and dedication. They process payments efficiently – all at super savings. "
K&J Chevrolet
" We chose Dealer Pay because of their hands-on support and dealer specific technology. "
Lou Fusz Automotive Network
" Dealer Pay is innovative, responsive and goes above and beyond for their dealers. "
Midway Motors Supercenter, Inc.
" We love the user-friendly PC based software solution for our service department. "
Bob Allen Ford