About
Back in 2011, sMedia founders recognized one of the biggest problems in automotive advertising: Everyone is guessing.
Marketing teams run ad campaigns based on vanity metrics, attracting costly unqualified traffic. They don't know where their engaged customers are, how to spot and reach them, and how much they need to spend in order to do so. Meanwhile, General Managers become lost in unactionable reports trying to justify high ad spend.
sMedia team believed that there's a better way to acquire customers for dealerships, and it was backed with data.
We developed a technology that recognizes purchase intent and helps over 450 dealerships across North America capitalize on it. Our success in automotive advertising was recognized by Google when we became the first Google Premier Partner in Saskatchewan.
In 2017, we were acknowledged as one of a handful of Google SMB (Small & Medium Business) Channel Partners for Automotive.
This was not a coincidence – we relied on data to understand how we can scale and grow.
Now, we're helping out clients to do the same.
Services
TRADE SMART
sMedia just launched Trade Smart – an Automotive Trade-in tool. It's the first freemium product in the Automotive industry. TradeSmart that has the most accurate live market data, compared to its alternatives. The solution creates a win-win situation for dealers and consumers. Trade Smart analyzes real market values for vehicles in a dealer's region, allowing dealers to know what trade-in vehicles would sell for in their market in a data-based way. It increases trust between a dealer and a consumer and likelihood of walk-ins by displaying dealer costs, market demand, and market values to give full transparency on how the value is calculated. sMedia offers Trade Smart at no cost to new/existing customers and select dealers within the sMedia partner network.
AI LEAD OPTIMIZER
AI Lead Optimizer helps dealers drive more high-quality leads from their VDP's. The solution creates different button combinations for a VDP that range in color, verbiage, placement, and size, and delivers the highest converting button to customers. AI Lead Optimizer makes the most out of the dealer's VDP traffic, making sure their ad dollar are well spent. The average increase of the VDP conversion rate for dealers is 100%, meaning dealers can double their website leads with AI Lead Optimizer. sMedia uses machine learning to make it happen.
Case Studies
700% Increase for Canadian Mercedes Benz dealership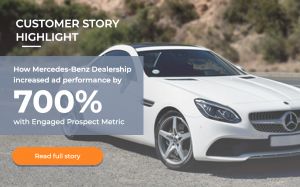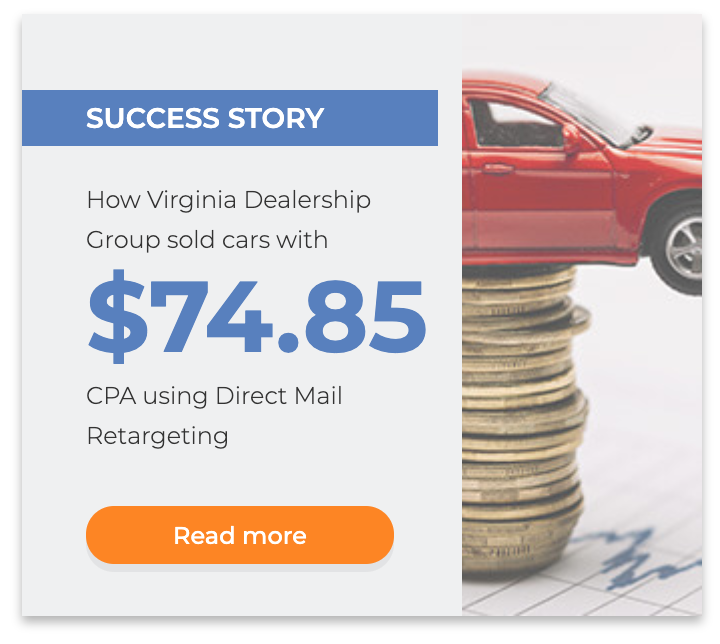 Testimonials
To put it simply, Facebook Maketplace with sMedia works! Their listings stand out and our internet sales team stays busy with prospective customers via Facebook messenger. We've never had marketplace results like this before.
Dave Stanford
Internet Manager Bruce Walters Ford Lincoln Kia
At Crestview Chrysler we look for ways to get more leads as all dealerships continually do. We were pleasantly surprised at the success we had with installing sMedia's Button Optimization solution using Artificial Intelligence. We were able to achieve a 103% increase in online leads from our website.
Kurtis Anderson
Internet Director Knight Automotive Group
When we received a call about sMedia's Artificial Intelligence Button Optimization we were sold. We've never heard of a solution quite like it. In a short period of time, the online leads from our website increased by 398%.
Terry Leach
General Manager Mercedes-Benz Regina
sMedia is, without a doubt, one of the biggest reasons that Rosetown Mainline is one of the top GM dealers in Western Canada, if not the Nation. That is no small feat being a dealership in a town of 2500 people and an hour plus drive from anywhere, but advertising with sMedia has helped put us on the map in a big way. No other agency will care more about your business and helping you achieve whatever goals you set than these guys and girls. They are always innovating, where others stay flat. They understand advertising in the digital space better than any other agency out there and are consistently leaving them to play catch-up. If you have considered using an agency for your business' digital marketing and haven't considered sMedia, you're doing it wrong. Don't just spend money on digital marketing, spend it efficiently and effectively with the best in the industry today
Scott Murdoch
Marketing Director Rosetown Mainline