Category Page Advertising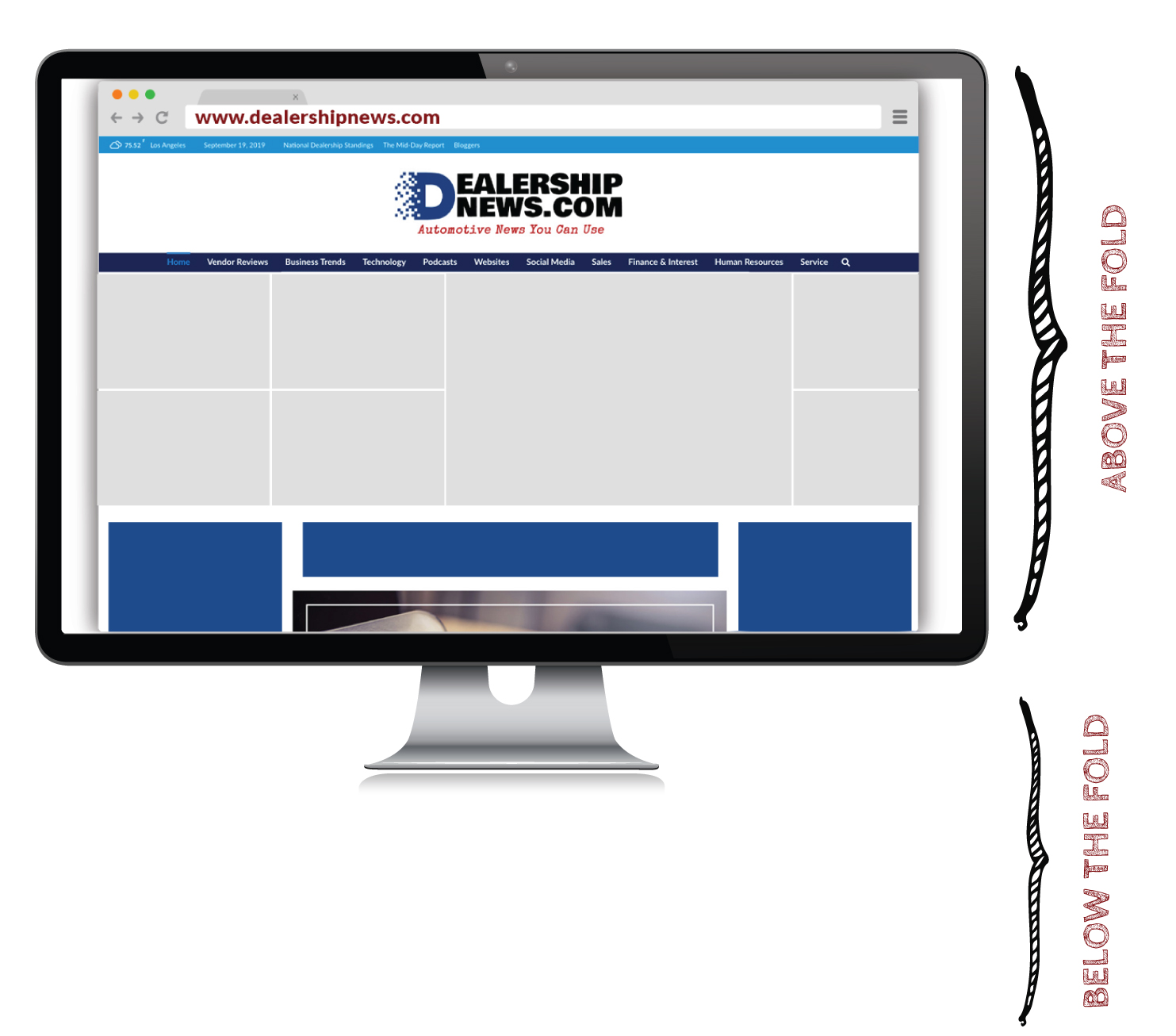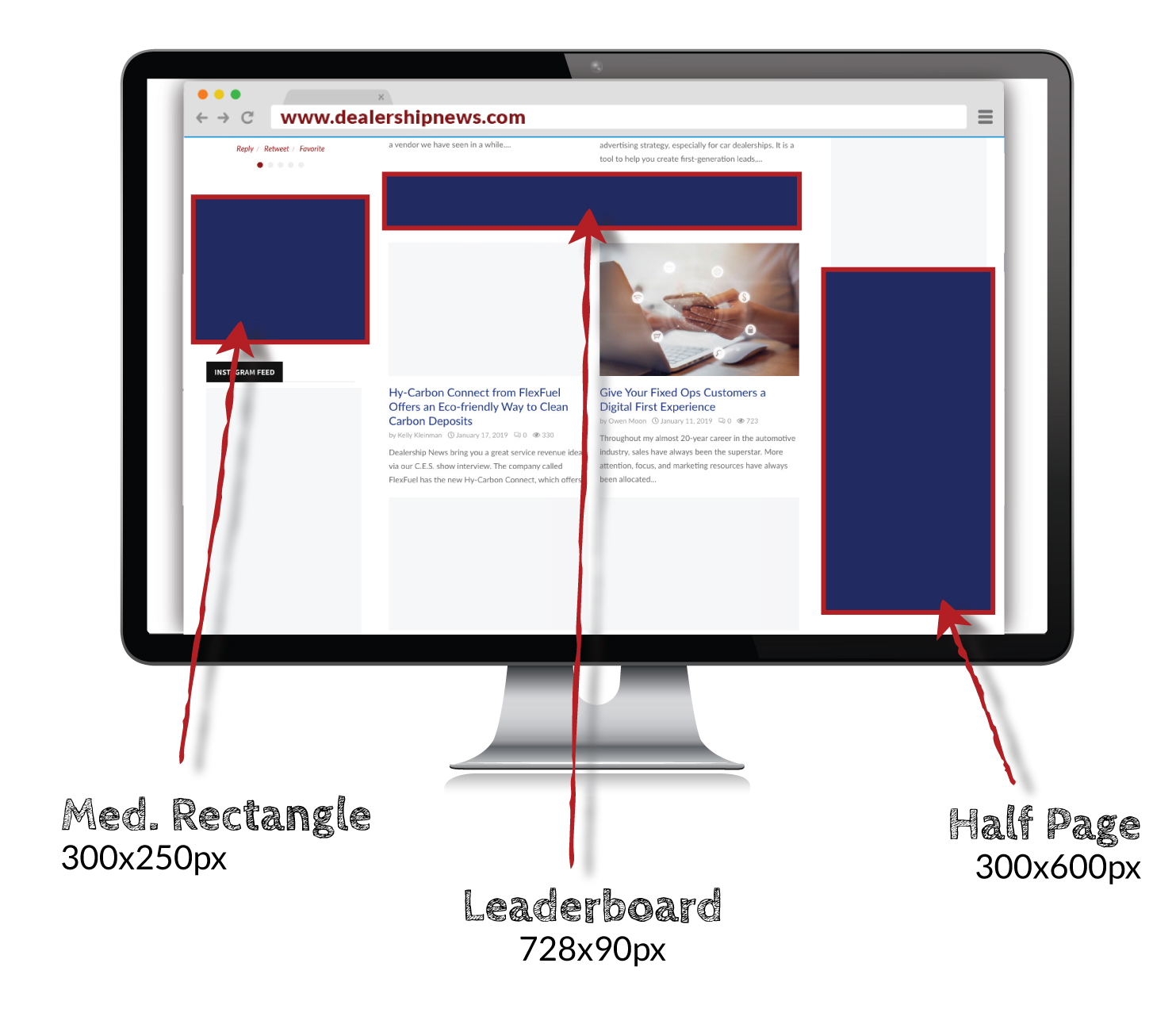 Leaderboards
$300/ MONTH
(Above the Fold)
---
$250/ MONTH
(Below the Fold)

(Up to 3 Vendor Ads in Rotation)
Rectangle
$275/ MONTH
(Above the Fold)
---
$225/ MONTH
(Below the Fold)

(Up to 3 Vendor Ads in Rotation)
Half Page
$375/ MONTH
(Above the Fold)
---
$325/ MONTH
(Below the Fold)

(Up to 3 Vendor Ads in Rotation)
All of our Banner Advertising includes Podcasts, Video Interviews, and Social Media promotion
2 Podcasts per Year (20-25 minutes  and can be edited into 4 segments  for better UX)
1 Product/Press Release Video Update per Quarter (5-7 minutes)
1 Interview per Quarter (5-7 minutes)
Twice Monthly Co-Sponsorship of DealershipNews.com Videos or Social Content
1 Category Expertise Video Interview per Quarter
DealershipNews.com Numbers:
20-25k Video views per month
90-100k Social Media impressions per month
51k+ impressions on Facebook posts/ads per month
20-25k impressions on LinkedIn posts/ads per month
67.21% of audience is mid-senior level management and owners
3k website sessions per week
Roadblock
Perfect for new products, releases or special promotions.
$450 / 48 Hrs
COMMAND THE ENTIRE PAGE!
This will have everyone looking at YOU.
Don't compete with others for attention.
Ads on the category page of your choice will display for 48 hours.