Is your company keeping it's collective ear to the earth through Instagram listening?
Instagram is by far the busiest social media platform on the planet.
Listen: Instagram isn't just a place to compile snapshots and short videos anymore. The fact that engagement is far more "engaging" on Instagram than any other social media platform means that your company has a good chance to be impacted by a shout out, complaint, or inquisitive query!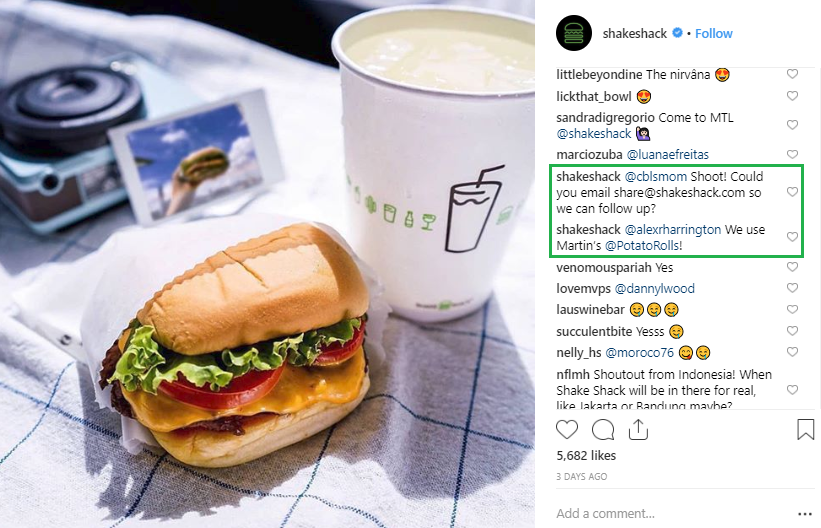 Instagram's rapid growth spotlights the importance of social listening to run a more effective business.
What are your customer's expectations and needs? How does the public perceive your brand? What is the public saying about your competitors and what are your competitors saying about you?
The intel is out there.
That is if you're listening for it.
What is your priority? Brand awareness, social selling, customer service, all the above?.
What is Instagram listening?
Instagram listening is the process of following conversations, topics, keywords, brands and hashtags relating to your vertical (business category) and using insights from those conversations to develop and execute an informed social media strategy. Beyond social media, insights from Instagram listening can be used to…
Determine brand health and sentiment
Monitor competitors
Identify potential customers, partners, affiliates, and influencers
Impact marketing and product decisions
DIscover industry trends and events
Brands can't afford to keep their heads in the ground when it comes to their Instagram presence. Through social listening, brands can better understand the culture in which they operate and flourish with new found understanding, ideas, and best-practices.
Why Instagram listening matters so much
Instagram is a dynamic social platform as far as customer interactions go. Not only do you have traditional customer service concerns to handle, but also user-generated content and industry hashtags to cope with.
Here's an example of how social listening on Instagram can help you connect with customers. Brands such as TOMS illustrate both the challenges and importance for Instagram listening.
TOMS' current #endgunviolencetogether campaign is a great example of brands getting real. Some brands in their niche may second-guess such a blatant approach to activism, but TOMS just goes for it. Their ballzy approach resulted in an overwhelmingly positive response from customers, but only after they carefully listened to their customer base before initiating the campaign. They know their customer.
Meanwhile, TOMS continues to use their Instagram to respond to customer queries and comments. As Instagram continues to grow, its position as a customer service portal will compete against the likes of Twitter and Facebook. TOMS treats with great import what their customers feel about their products and takes measures to sew those concerns and ideas into the fabric of their company and marketing strategy.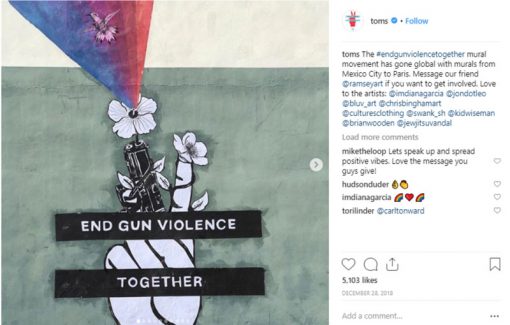 TOMS also has hundreds of thousands of users self-generating content on Instagram. In addition to activism and customer service, they're likely keeping a close eye on product popularity.  Instagram helps them gauge what works and what doesn't as they develop products to match the needs of their customers.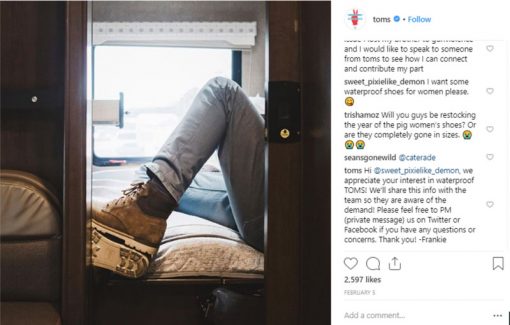 Remember: Instagram listening is about more than mentions, comments and #hashtags
Now that we know what Instagram listening is, we should know what Instagram listening isn't.
Instagram listening and Instagram monitoring are different.
Social media monitoring is the act of tracking mentions, comments and hashtags. In a nutshell, monitoring is data collection, and listening is acting on that data.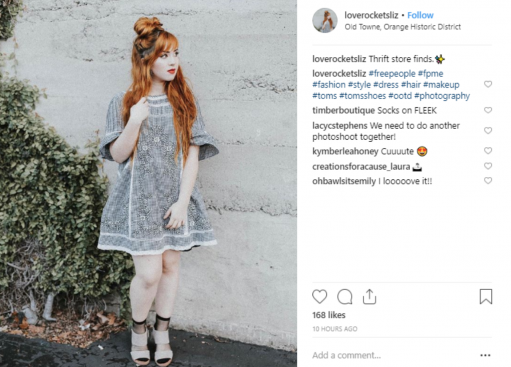 But while these interactions are important, they aren't the only important  conversations happening on social media surrounding your brand. Not every mention of your brand is hashtagged. In fact, most are probably not.
More precise monitoring through social media tools such as Sprout, among others may help you uncover more conversations that impact on your brand.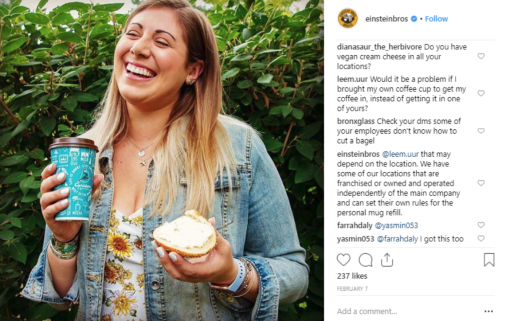 Similarly, think of all the other conversations and hashtags in your industry that you might miss if you're just looking for mentions of your brand name or campaign keywords and phrases. With hashtag analytics, brands can see which tags get people engaging and which tags can help them expand their overall reach.
Through Instagram social listening, brands actually take the feedback from the aforementioned conversations and data points on Instagram and translate them into action.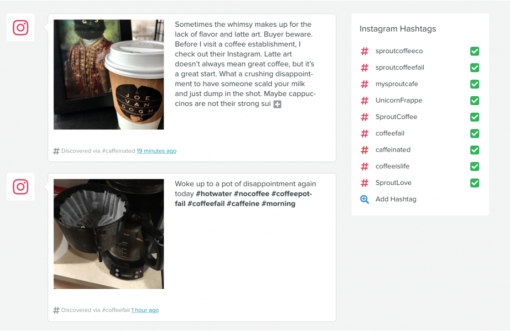 How does Instagram listening work?
Instagram listening involves creating queries based on your business, location, hashtags and keywords relevant to your business. Sprout's social media listening features help do the legwork by aggregating those specific conversations.
In addition, brands can create their own listening queries for Instagram using boolean syntax and rules logic.
Non-technical translation; listening is easier when automated.
Social listening is a form of sentiment analysis. In other words, how are folks reacting to your brand on Instagram? Sentiment analysis can directly inform you what you need to do to better to curry favor with your Instagram followers.
Coming up with an Instagram listening strategy
Understanding Instagram listening and how it works is essential but there's more to it than just listening.
Turning the data into actionable strategy to achieve your goals is the key.
Below is a snapshot of how brands of all varieties can use Instagram listening to impact their marketing campaigns.
Conduct competitive analysis
Perhaps one of the best uses of social listening is competitive analysis.
Consider ultra-competitive verticals such as the beauty industry where new products appear day by day. Listening to tags and popular posts from other businesses in your industry can help you better position yourself in the competitive mix.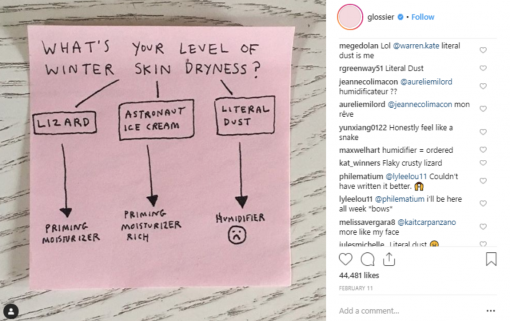 Product Improvement
If you want to know how to improve your own products and services, who better to ask than your own customers?
Just remember that not all feedback from your followers is going to be direct. Look at likes, comments and shares as abbreviated reviews of your products or services and treat them with a certain degree of importance because much of the data you gather may very well be in this form.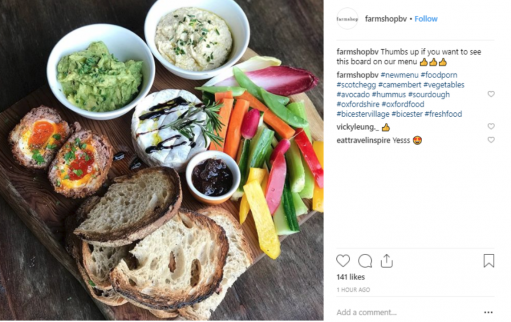 Identifying potential customers
Social listening is also about attracting new customers.
Industry and community-specific hashtags are valuable for finding people who might be interested in your product, influencers and taste-makers abound and can impact businesses of every shape and size. This alerts people who don't know about you yet or may be looking for a business like yours.
Let's say you're a local restaurant in search of potential customers in your locality. Instagram is a gold mine of exposure and insight regarding what potential customers desire.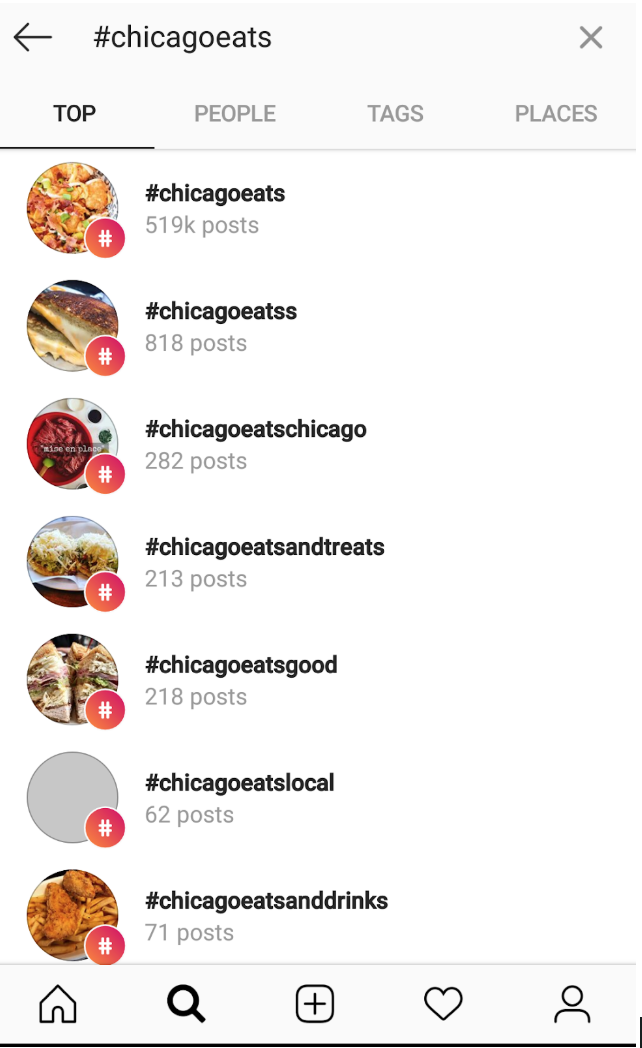 Discover industry trends
Social listening is invaluable for tracking industry trends. In addition to knowing the tags your audience follows, it's smart to understand how they're responding to such trends to influence your own marketing campaigns.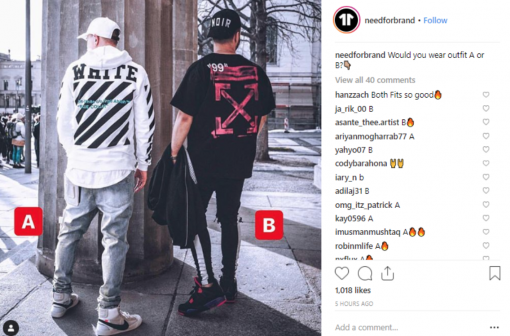 Inform your content strategy
On a related note, Instagram listening can keep you from copycatting your competition.
For example, brands need to differentiate their tone, content calendar and captions if they want to realistically stand out on Instagram. Effective listening can help you uncover tags and trends that your competitors might be missing out on and how you can fill the void.
Monitor your customer sentiment
Let's say you've launched a new product or campaign.
Naturally, you want to know if it's generating a buzz.
You may not always get those answers from direct mentions, but chances are there are users out there who can provide an answer to your question. Here's a great example from the #beersnob tag: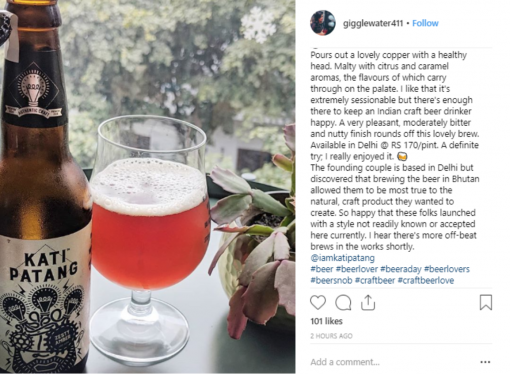 What Instagram listening tools are available?
Let's say you want to go all-in on Instagram listening.
While basic brand listening is possible through native searches on Instagram, manual searches take far too long.
After all, brands need to be able to track multiple tags and competitors in addition to their own mentions. Given the sheer amount of content posted to Instagram daily, sifting through it all is no small feat.
With the help of an actual Instagram listening tool, however, digging into industry conversations on Instagram is a cinch.
And with that, we wrap up our guide!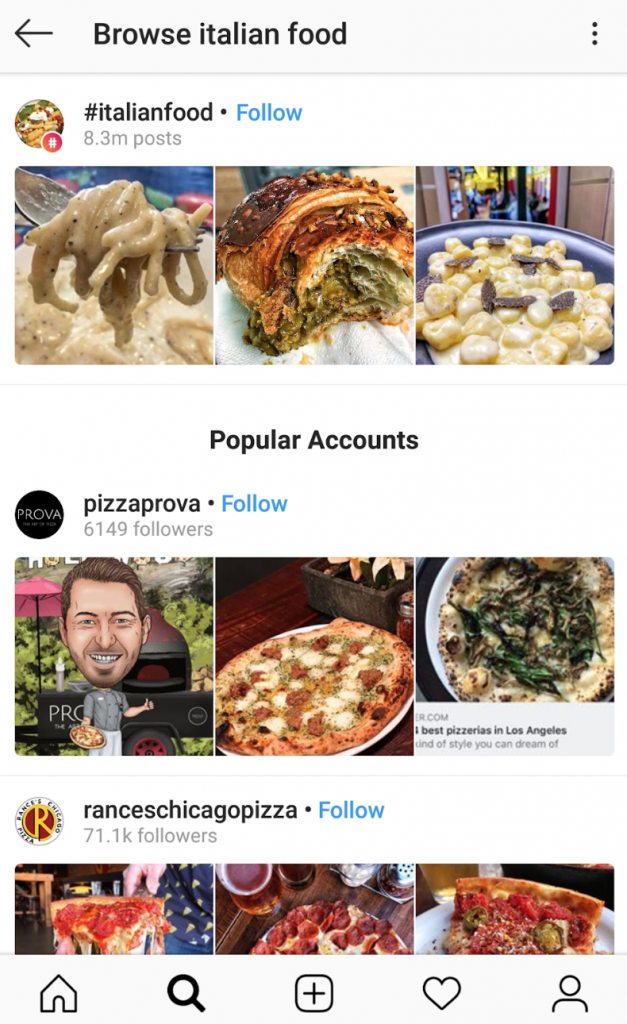 Is your brand on board with Instagram social listening?
Social listening is undoubtedly one of the most important trends for social-savvy brands to watch in 2019.
And given the current rocket strapped to Instagram, the platform should be a top priority as far as listening goes.
Rather than let those critical conversations and moments with your audience fall by the wayside, smarter Instagram listening can inform everything from individual campaigns to your overall marketing strategy.
This article was initially published on SproutSocial.com. Go and check out their Listening Solutions as well as Social Management, Social Marketing, Customer Care, Employee Advocacy, and Data and Intelligence